History Of The MIGHTY WURLITZER
Werner Ferdinand von Siemens was one of Germany's leading industrialists. He lived in a 72 room villa in Gärtnerstraße 25-32, Berlin Lankwitz, where he already had installed a two manual Christie organ.
He was a real music enthousiast and a fine conductor, too. For his musical ambitions he had built a huge concert hall. There he conducted many times the entire orchestra of the Stadt Opera in a private concert for his friends.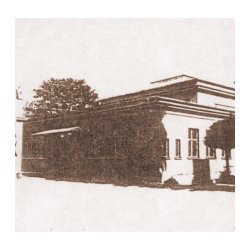 In 1928 he travelled to America and ordered a two manual, eight ranks Wurlitzer organ type 200 special (Opus #2019) from the Rudolph Wurlitzer Company.
When this organ was delivered to Germany on January 28th in 1929, he already had ordered (for approx. $85.000,-) a much bigger organ - the four manual, 16 rank Mighty Wurlitzer type 250 special (Opus #2064)!
He sold the Wurlitzer 200 special to the UFA Palast, Berlin's leading movie theatre am Bahnhof Zoo (which was destroyed with the organ by World War II, and was rebuilt in 1956 as the Zoo Palast).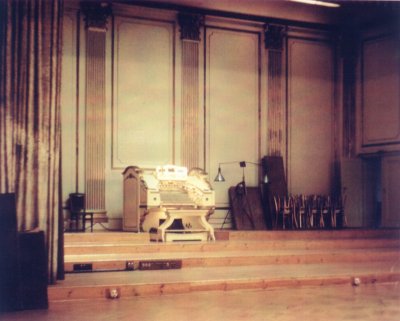 The type 250 special was installed in Siemens' concert hall in August 1929 by Walter Pierce, who had the Wurlitzer franchise for all Europe (see Installation Plan from Marvin E. Merchant for details).
At the end of World War II the villa, the concert hall and the organ became property of the German Reich. The Mighty Wurlitzer survived the war, but was seriously damaged in 1962 by a fire, which was caused by a careless cigarette.
From February 1963 to December 1963 Marvin E Merchant, a Berlin stationed G.I. repaired the organ at his own expense (see Restauration for details).
In 1982 it was given to the Staatliches Institut für Musikforschung Preußischer Kulturbesitz, where it was restored completely and installed in the museum by Eberhard Friedrich Walcker GmbH & Co. in 1984.
In the Musical Instruments Museum of this institute, where the organ is still located today, it is played every Saturday at 12:00 AM (noon).