RODGERS 330 E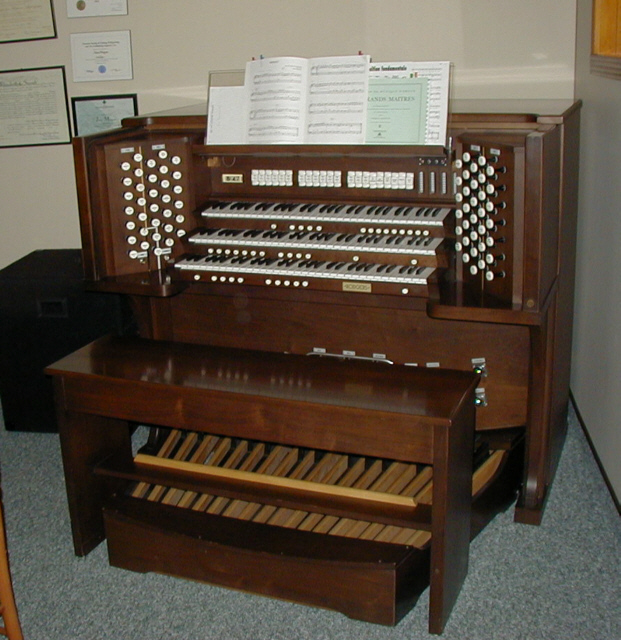 This is a Rodgers analog classical organ. Its original owner was a Mr. E.W. Coulter Cunningham, from El Cajon, CA. It was installed in their home in 1976. The organ guest book shows that it was played by Richard Purvis and Del Castillo. The Cunningham house was apparently the site of many ATOS meetings. The Rodgers also controled an 8 ranks unit pipe organ section.
Following the infortunate death of Mr. Cunningham, the organ was put to sale and bought (electronic section only) in 1994, by Mr. Art Kuczek, from Weath Ridge, CO.
I bought the Rodgers, from Mr. Kuczek, in January, 2001, and it was delivered at my house, in St-Eustache, Qc, on the 28th of February. Thanks to Art Kuczek professionnalism and skills, the organ action was in perfect condition.
I had to bring the 40 inches deep console inside the house through a 31 inches door opening. This was done by removing the manuals from their hinges and pushing them back ; all I had to do next was to « rotate » the 800 pounds console around the door frame. This last operation was done in about 15 minutes with the help of a friend and using two mover's dollies.
The console is connected to five Rodgers M-10 speaker units and one Electro Voice 18 in. subwoofer through six S-100 Rodgers Amplifiers. Each M-10 unit contains ten speakers.
Everybody would be mostly welcome to play the instrument, wich I am very proud off.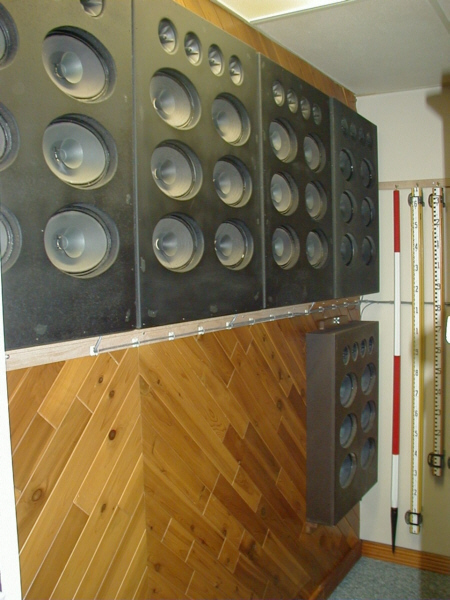 Jean Moquin
351 rue Dubord,
St-Eustache,
Qc, J7P 2B7
(Can.)
Tel : (450) 623-1683
Jean.moquin@sympatico.ca