Opus 1419
FOR SALE
Located in Regina, Canada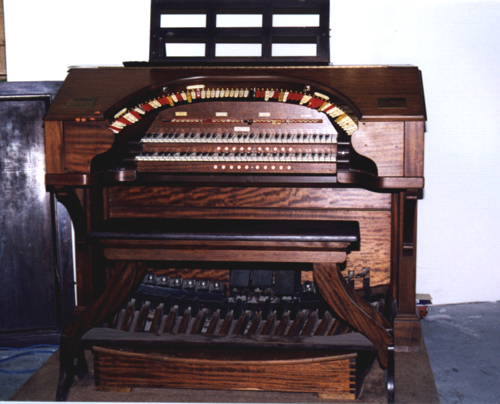 The beautifully restored two manual console. Seventeen Stops have been added to the backrail
Part of the Solo Chamber: Post Horn, Vox Humana, Orchestral Oboe, Tibia, Tuba and Kinura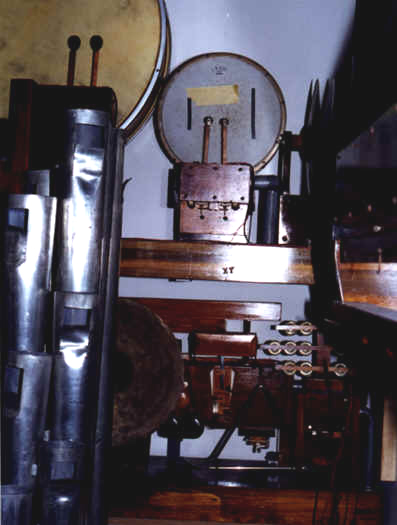 The 2 section Toy Counter: Swell shades are to the right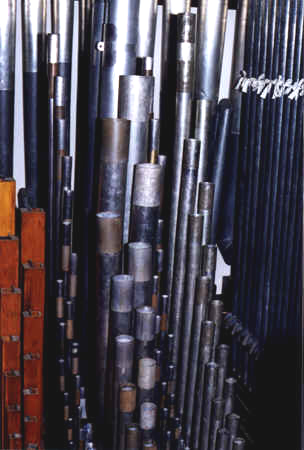 Part of the Main Chamber: Flute, Violin, Diapason, Violin Celeste and Clarinet.
Some of the 16' Diaphones are in the background, The Violin offsets are to the right.
This is the Regulator Room. Note the added weight on the Tibia regulator. There are nine regulators,
one winker, and six tremulants.
This is the relay. There are two switchstacks at the far end.
The Glockenspiel and Xylophone
The cold winter day the truck arrived. Luckily, the snow has not fallen yet.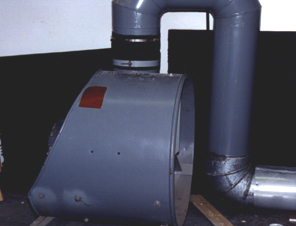 The 5 horse power Spencer Blower.
This is currently installed and in operation. Potential buyers are invited to stop in and try it out. Buyer is responsible for packing and delivery.
Some work space will be available for packing. I also have some large pipe crates which will be included.
email : innercity@sasktel.net
306.569.9001