LONGHAVEN STATION SITE

Longhaven station layout.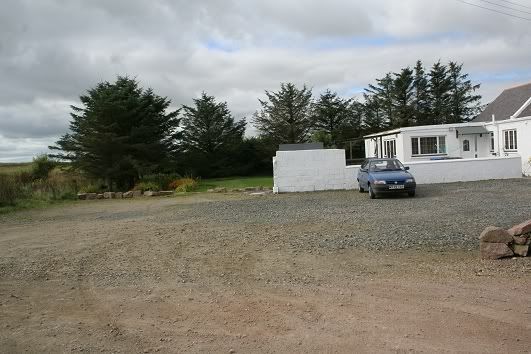 The trackbed came in from Cruden Bay to the left of the trees. Longhaven Station House. The station lay in the centre of the wide green patch right of centre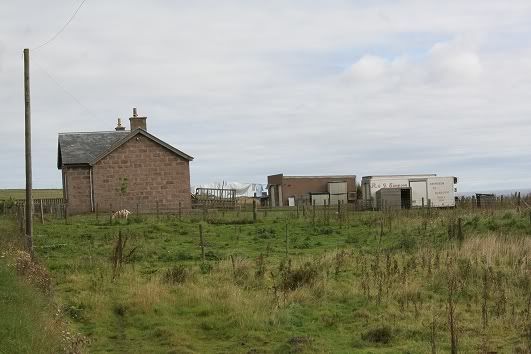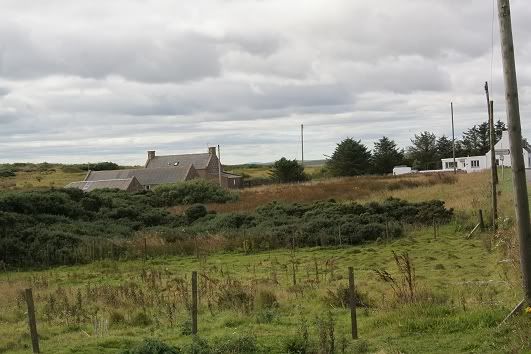 The Station House and back garden. The trackbed was in the centre of the green patch. left.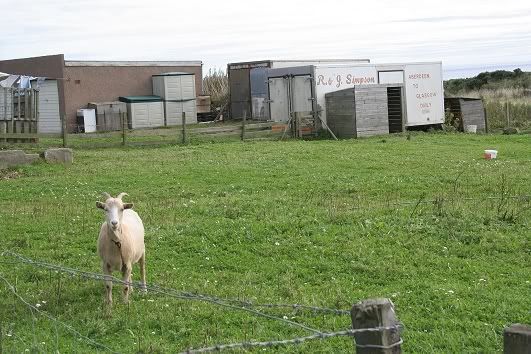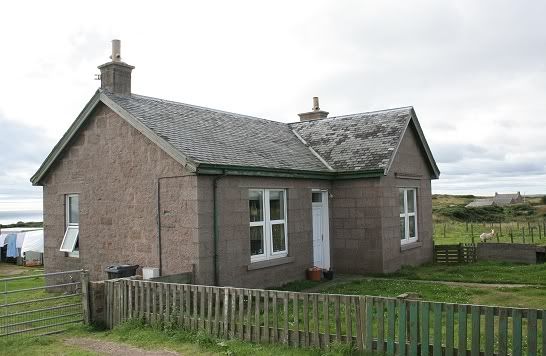 It was disappointing not being able to get over to the trackbed but a there is a double fence between the house and station site, used by the pet pony. According to the lady of the house the goat is
friendly enough but the Pony would go for anyone who tried to cross between the fence. Right: The Station House has changed little from the original. You can visualise the railway coming in from
the right, behind the house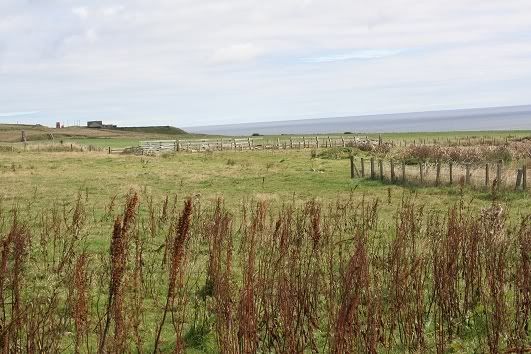 It was nice to see the GNSR colors still well defined, if a bit faded. According to the lady of the house she would like to keep the house as close to original as possible and will try to repaint to the nearest
shade of green as possible. Right: The s ite of the goods yard. The railway dropped from here towards Boddam. You can see the top of what was possibly a ganger's hut, on the left. which is on the
seaward side of the trackbed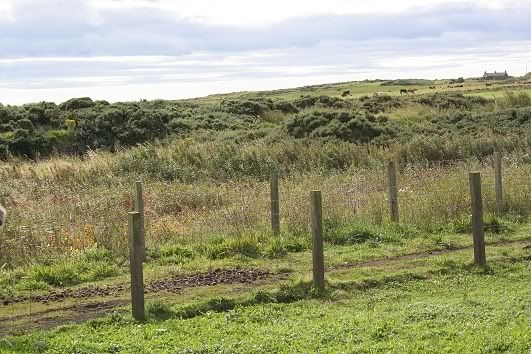 Unable to get to the station site. I grabbed a few shots from either side of the out buildings. A granite structure that may have been part of the station buildings. The platforms ran left to right along
the line of green. Right: From the right hand side of the out buildings. According to the lady of the house a nice granite wall was built along the length of the station but had been removed prior
to her moving in around 18 years ago. You can see the double fence that stopped me getting across the trackbed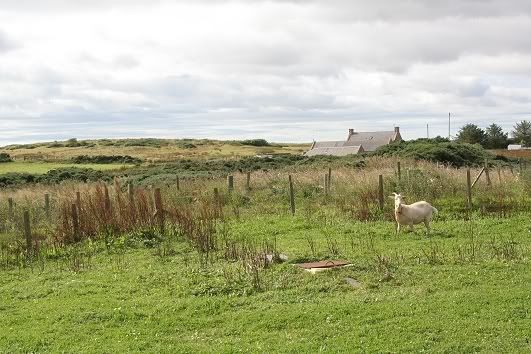 The Goat remained enquisitive. Right: Again, you can follow the line of the trackbed by the dark green foliage running left to right into the distance.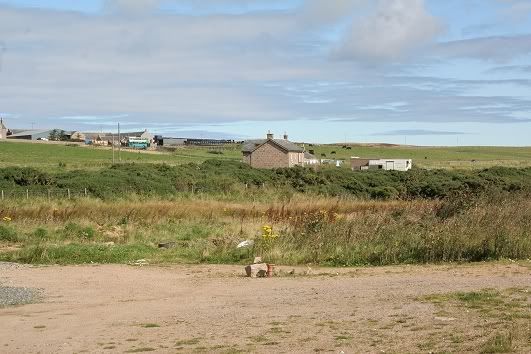 The Pony didn't seem bothered either, but you can see how well this area is fenced off. However, if I managed to get over to the station site it looks as if the whole area is densly overgrown and there is
little or nothing to be seen and searching would be difficult. Was the station on an embankment! Right: I tried to get around to the other side of the trackbed but this was taken within the private land
of Station Farm and I couldn't get beyond this point. The fence follows the line of the station and trackbed.