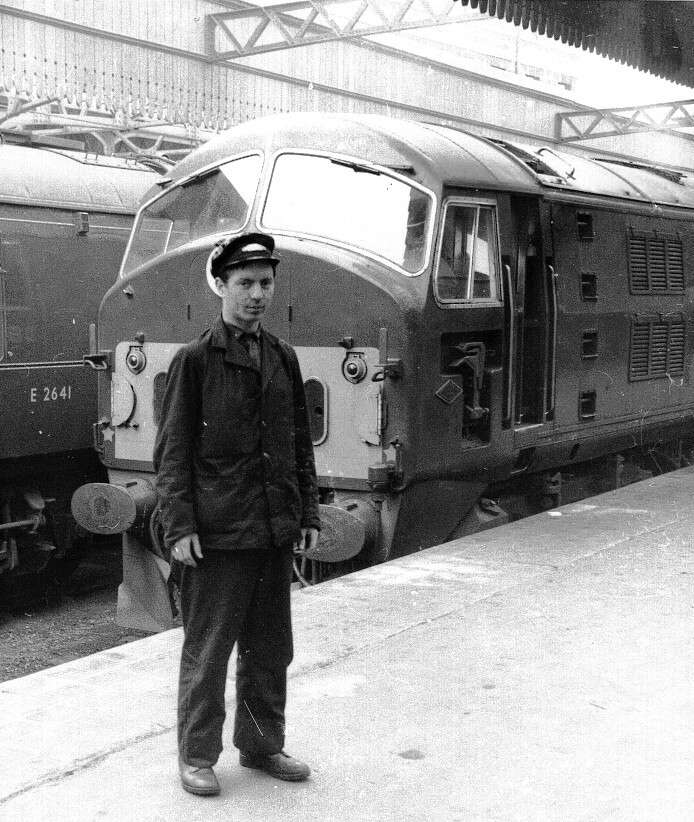 Author, at Aberdeen station and at the turntable at Kittybrewster Depot. 1964. The turntable covered 20 roads. 10 were within the covered depot
and the other 10 within the old shed which had it's roof removed. You can see the end wall of this shed in the photo. This was the remains of the
original loco work shops prior to the Inverurie works being built. The '350' shunter is being fueled. The wagons on the right were part of the breakdown
train. A1 Pacific's would come to the shed to be turned, as were the overnight mail coaches from London.

'350' Shunting loco on fuel road with turntable and coaling stage at Kittybrewster Depot 1964. Loaded coal wagons were raised up on the extensions
seen on the left side of the tower and near the top were tipped on their side and the coal emptied into one of the two coal hoppers.
It was a very interesting action to watch.