The MCTOS Redford Theatre Calendar of Events
Showtimes
Check showtimes below for movie start times.

Each regular movie showing is preceded by a 30 minute pops concert on the Barton organ.
See movies and shows under the Redford's star-filled sky
Free, supervised parking for movies is available immediately north of the theatre building.
For further information, call our 24 hour information line at 313-537-2560.
Tickets for most events can be purchased online. Look for
to buy your tickets with a credit card. You can even skip the box office line
completely by printing your tickets at home, storing them on your mobile phone, or have them shipped to your home.
Tickets may also be purchased at the theatre box office starting one hour before each show.
The theatre opens one hour before show time unless otherwise stated.

The film titles are linked to the Internet Movie Database.
Do you like real butter on your popcorn? You get it at the Redford - no extra charge!

Celebrating the 75th Anniversary of this classic film.


Winner of Ten Academy Awards.

April 17 - 7:00 p.m.
April 18 - 7:00 p.m.
April 19 - 1:00 p.m.
Tickets - $7.00


Starring Clark Gable, Olivia De Havilland
and Vivien Leigh

Our special guests at all 3 showings will be "The Gone With The Wind Answer Lady," Kathleen Marcaccio and Mickey Kuhn, who played Beau Wilkes in the movie.

Kathleen and Mickey will answer questions and share trivia about the movie and its stars.

MGM/1939/3:40/Technicolor/Mono/Unrated

May 1 and 2
Harold and Maude




May 9 - 3 p.m. ONLY

Direct from the Las Vegas Hard Rock Hotel
Popovich Comedy Pet Theater

Adults $25.00/Children $10.00
Click here for a preview of the show.
"You can't just listen to taiko drumming, you have to FEEL it!"
So order your tickets today and get ready to experience a live performance of this amazing art form.



Sunday, June 7 - 2:00 p.m.
Silent Film accompanied live by Stephen Warner
Presented as part of the Cinetopia International Film Festival
Tickets - $10 Adult/$5 12 and under



June 12, 2015 - 8:00 p.m.
June 13, 2015 - 2:00 & 8:00 p.m.


Starring Ray Milland, Grace Kelly
and Robert Cummings



Directed by Alfred Hitchcock





Warner Bros./1954/1:45/WarnerColor/StereoVision/Mono

Enter a world of pure imagination.

July 17 - 8:00
July 18 - 1:00 and 8:00
July 19 - 1:00
Tickets - $7.00


Starring Gene Wilder and Jack Albertson
with live appearances by Peter Ostrum (Charlie Bucket)
and Paris Themmen (Mike Teevee)

Please note the change in the Saturday matinee time.
Peter Ostrum and Paris Themmen will have autographed photos for sale and they will autograph customer provided items at a cost of $20 (cash only).


Wolper Productions/1971/1:40/Color/Stereo/Rated G

July 24 and 25
The Shawshank Redemption

July 26 - 2:00 p.m.

August 7 and 8
Mildred Pierce (1945)


August 15 Late Night Show
Pulp Fiction

October 16, 17 and 18
Alfred Hitchcock Weekend Event
featuring "The Birds" and "Marnie"
and live appearances by actress Tippi Hedren




October 17 - 5:00 p.m. - $50.00
Join film star Tippi Hedren for delicious desserts.
Tickets include dessert, an autograph and admission to "The Birds"
and "Marnie"


Our Film Series Sponsor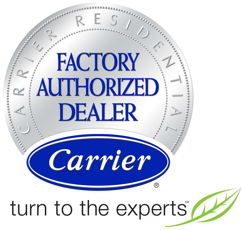 Our Film Series Sponsor
Motor City Theatre Organ Society reserves the right to change programming due to circumstances beyond its control.

Film specifications and running times are believed to be accurate, but may vary due to changing availability of prints.