The constructing of a large and elaborate LGB railroad layout was an annual tradition at the Redford Theatre. MCTOS members loaned equipment, rolling stock and expertise to this project each year.

Construction of the railroad took several weeks to complete. The finished layout covered over 300 square feet and was capable of operating several trains at one time.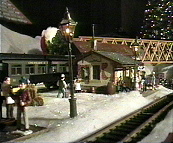 Audience members were invited to come to the front of the auditorium to get a closer look at the trains and buildings whenever the layout was in operation.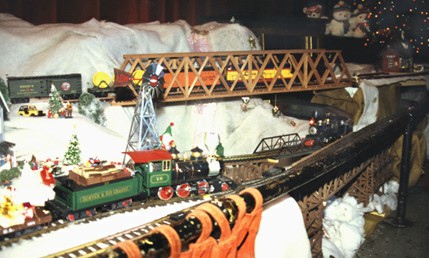 The layout was in operation at any show between mid-November and early January.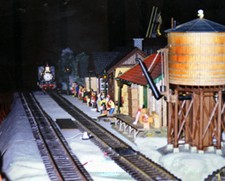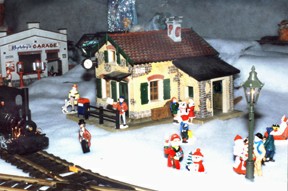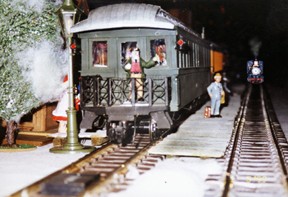 ---
In 2009, Redford volunteers were unable to devote their time and talents to this undertaking.
Fortunately, the Boy Scouts were prepared and set up an HO scale railroad for Christmas of 2009 and 2010.

[Redford Theatre] [Calendar of Events] [Community Events] [Projection Booth] [History] [Restoration] [Organ] [MCTOS] [Artists] [Directions]
[3-D Images] [Facility Rental] [Ticket Info] [Holiday Railroad] [Seat Project Progress] [Sounds of the Redford] [Credits] [Film Database]
02/03/11