Pictures of the Aeolean-Skinner in St. Pauls, Columbus, Mississippi.
Side note: Tennessee Williams was born in the parsonage next to this church. His father was a priest here at the time of Tennessee's birth. His former home is now the visitor's center for Columbus, Mississippi and has been restored.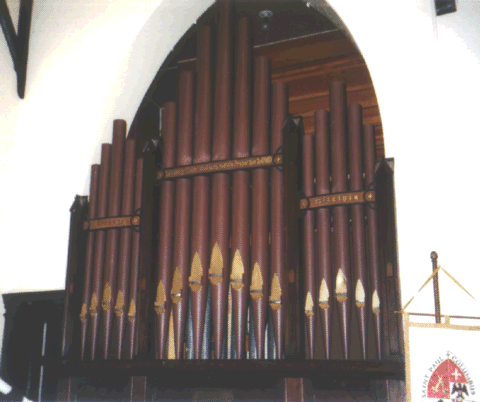 The pipe chambers are off to the right side of the front of the church. These pipes appear to be part of an earlier organ, but no one really could verify this.
---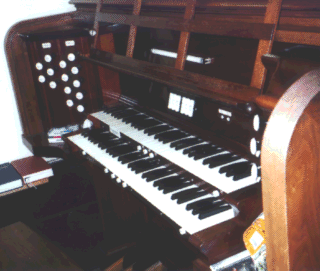 The console of the Aeolean Skinner organ at St. Pauls. The Strings are so sweet on this one.
---
The trumpet en chamade on the Aeolean Skinner organ. "Use this one judiciously" It certainly sounded wonderful the day I visited.
---
We wouldn't want to miss the lovely stained glass windows either. This one is so beautiful.