KEN GRIFFIN RECORD COVERS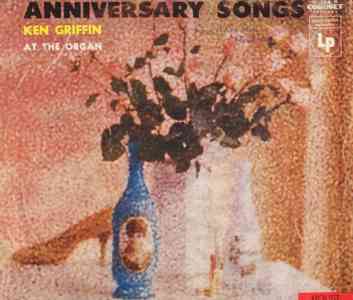 Anniversary Songs appears to be a Coronet Label (Australia and/or New Zealand).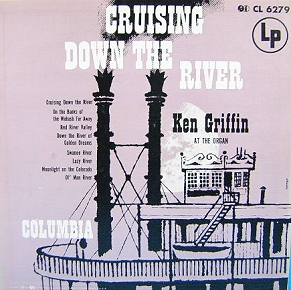 CL 6279 is an LP, while B-368 is an EP. However they show the same ten tracks! Could the EP be a two-record set?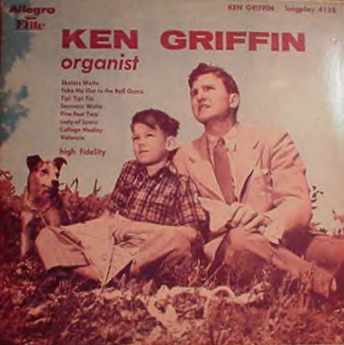 If I remember correctly this Allegro LP was a Canadian pressing.

What's the story about Ken's Varsity Label pressings?

CL-6206 is shown as an LP and I know that B-295 is an EP. This seems to prove that Columbia produced one set as an EP and an other as an LP. Why?

Stereo Pressings

Left: What are the Hymns on this LP CL 6298? Right: Australian pressing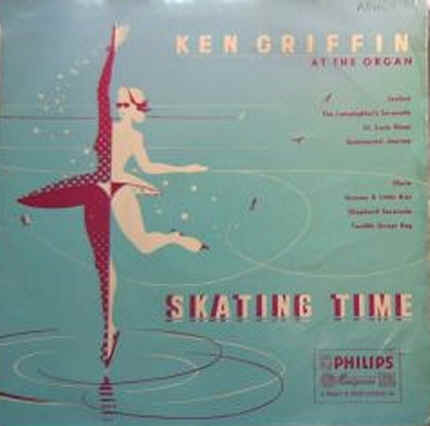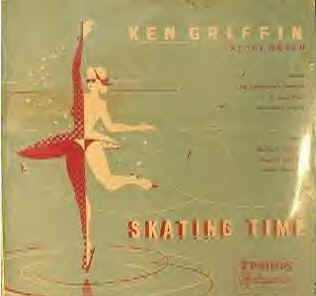 I remember seeing the righthand LP (Philips BBR 8029) in Scotland back in the 60's. I wonder if the other 'blue coloured' may be for Europe!

This looks like another case of producing a 10" LP with the same number of tracks that can be, and are put on an EP!

The Royale tracks are most likely Ken's Rondo recordings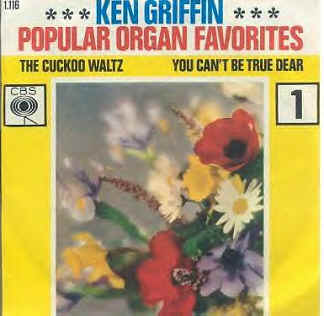 These are both 45 r.p.m singles of Ken's later arrangements of his two biggest selling tracks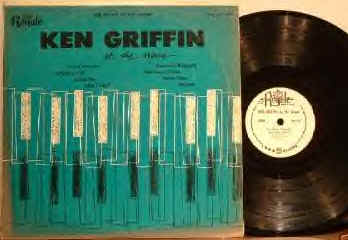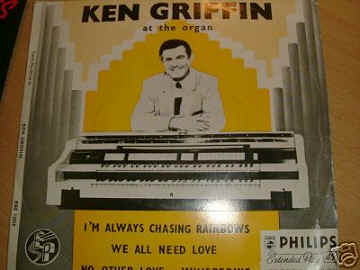 The Philips EP (right) is a Dutch pressing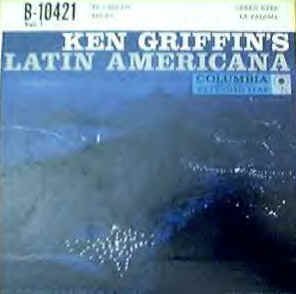 What are the tracks on the two Latin Americana EP's? I would think that this is a four EP set.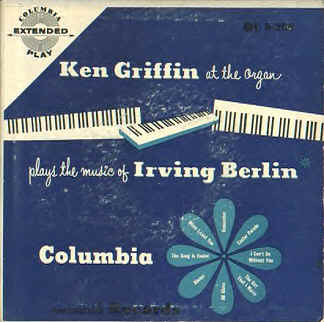 What is the reord number and tracks on the far left EP? I can just make out My Pony Boy and It Must Be True.

The Philips EP is an Italian pressing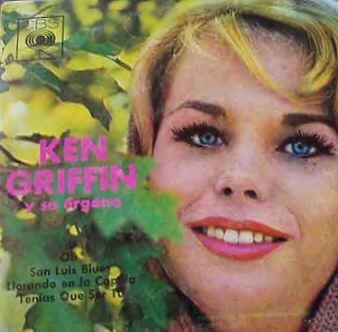 What is the number and what country is the Lost In A Cloud EP from? Far Right: LP is from Venezuela

Left: I would be interested in knowing the labels, numbers and tracks of these two LP's. Right: The Best Of Ken Griffin is a two LP set.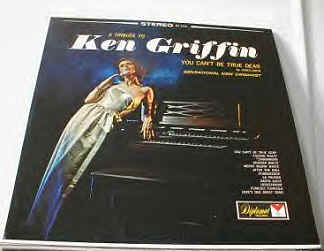 The centre LP is a Dedication LP

Are these the same records but with different colour covers, and why?

Both Mexican pressings

Left: Brazilian pressing. What is the number and track names? Right: Spanish pressing. If the tracks are the same as the English pressing
they should be, Cuckoo Waltz, You Can't Be True, Dear, Scatterbrain and My Dreams are getting Better. Cuckoo Waltz appears obvious.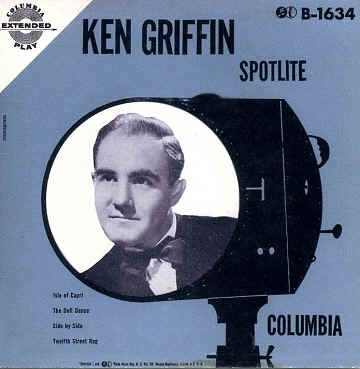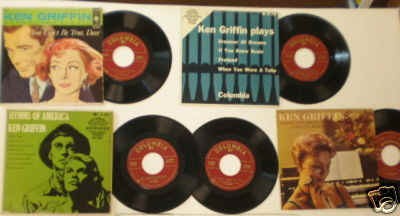 Right: Cover photos of 45rpm EP's

Two Mexcan LP's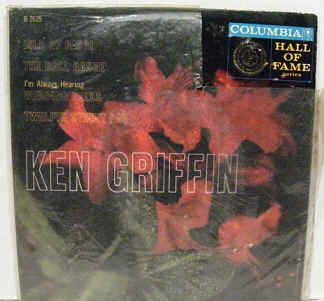 Right: Danish Pressing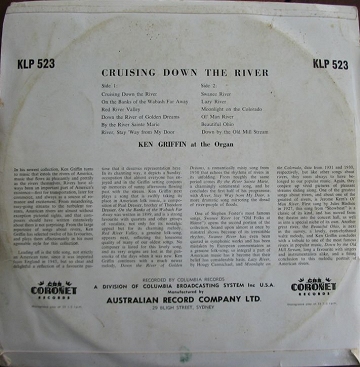 Crusing Down The River. Coronet LP (Australia)


Anyone recognise this record? Just been solved. It is a Dedication LP