TIVOLI THEATRE UPDATE
November 2011 & February 2012
I have had two visits to Aberdeen in the last few months and passed by the Tivoli Theatre to see how the external refurbishing work is going. In November 2011 I only took photos of the rear of the building as the front was still in wraps, protecting the workers from the weather. However, I did notice that the roof at the front had been completed and looked very good.
Below are the photos I took of the rear, showing the refurbishing work was going along nicely.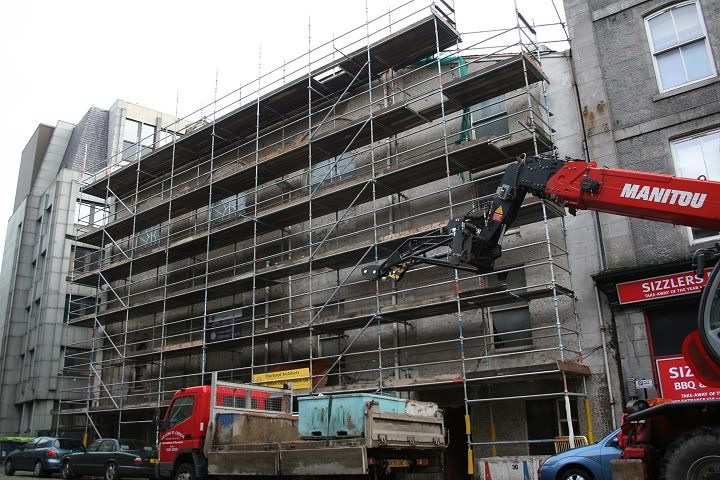 It is quite a large job with the walls having to be scrapped clean and the holes and dips filled in before resurfacing work can be completed.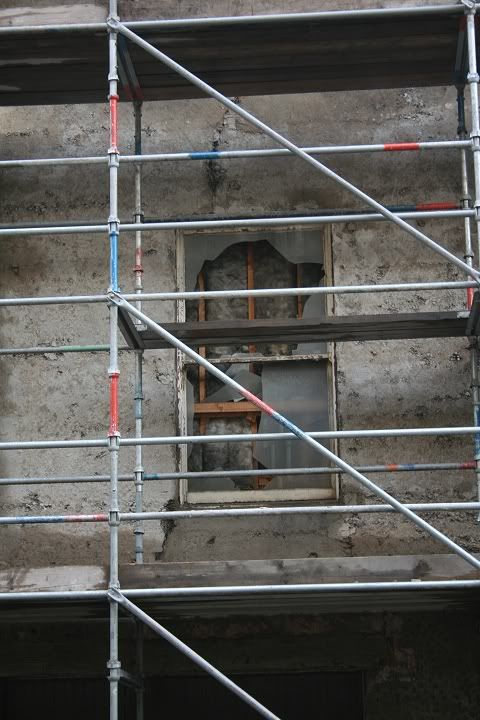 This, back of stage window was also bricked up and is now un-bricked once again.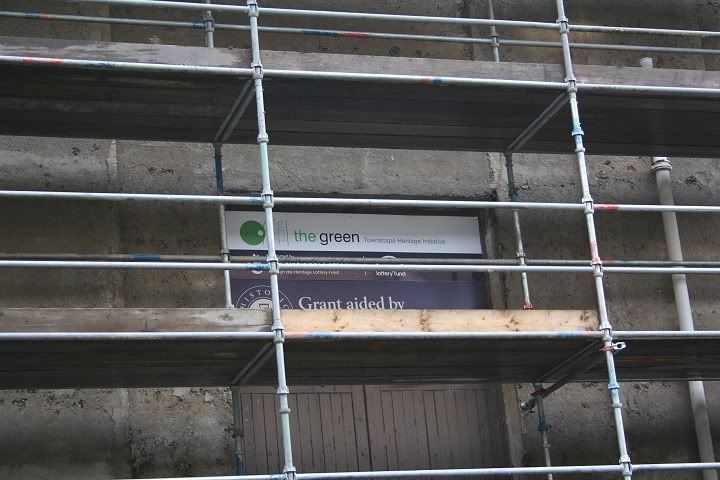 The doors at the rear of the stage where heavy scenery and musical equipment is lifted and lowered by vehicles with a crane or lift.
The doors are a good 15 feet above street level.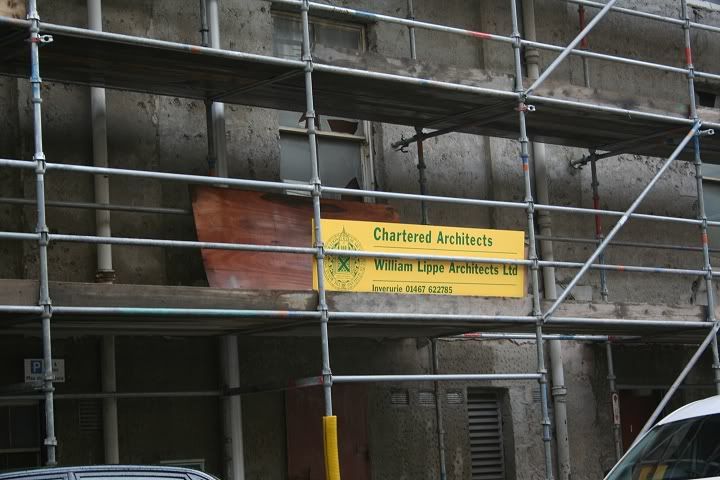 February 2012
The roof and front have been completed but they have got a little behind, due to the weather, with the rear of the building. According to the workman I talked to they should catch up.

The rear of the building is still covered and work refurbishing the wall, doors and windows continue.

The work includes the north side wall

The stage Door is far right. The other doors were for the electrics and Coal store rooms

What a difference! No weeds growing out of the eves and roof. Everything looks neat, clean and water tight once again.

The entrance to the 'Gods' with the staircase winding it's way up three floors. Brings back memories of the long ques stretching back around the building and the buskers entertaining the crowds.

The paintwork around the window arches and the main doors are of a rich maroon colour and the fine details stand out once again..

The cleaned-up and painted eves and windows. The window arches have been had every other stone painted in a dark, flat maroon colour while the doors have been given the same colour but in a rich, deep gloss.

The only thing missing is the glass & iron canopy. Hopefully this will be replaced.
It's nice to see the work progressing so well and hopefully work will also be taking place in the interior.