WILFRED'S NEWS CLIPPINGS & PHOTOGRAPHS
(Updated July 2014)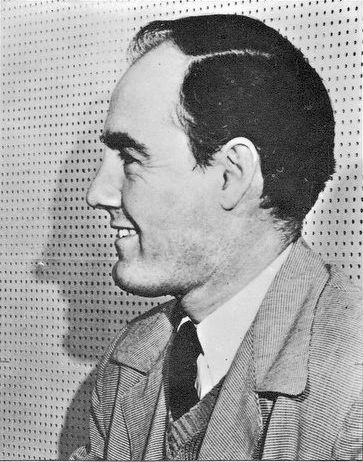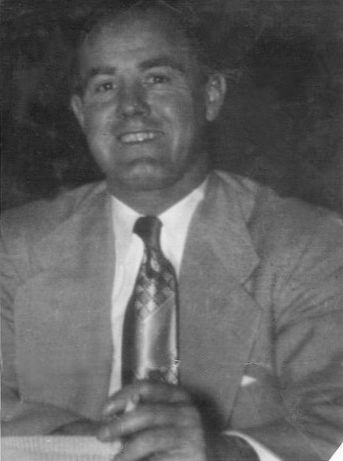 Left: Right: Ken at the Old Heidelberg in Chicago while talking wth some friends.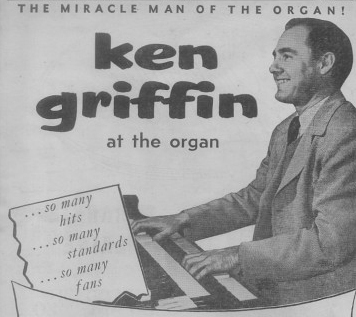 Left to Right: Ken at the Mother-Of-Pearle Hammond (Possibly the one that Kurt Armsden has) Wurlitzer, Ken at the Hammond (RadioWMHD) Aurora, Illinois 1940. And, on the EP record
'Miracle Man of theOrgan' cover. With thnks to Wilfred Hosteland for the new photographs.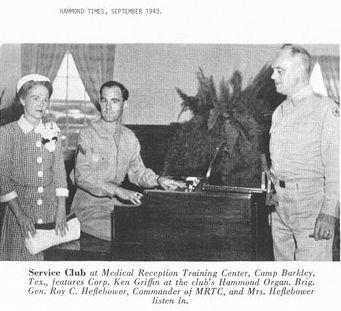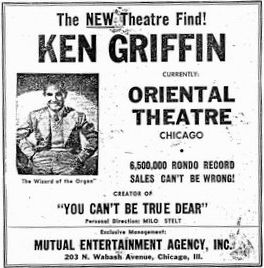 Left To Right: Ken in the Forces 1943, Oriental Theatre advertising Notice and Ken by the Wurlitzer. Probably taken during the making of 67 Melody Lane TV Show in 1954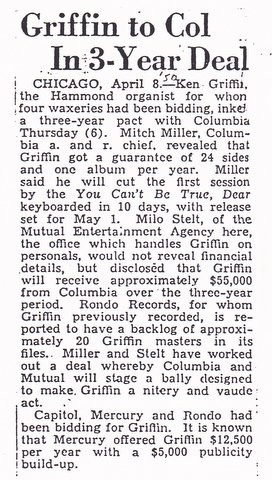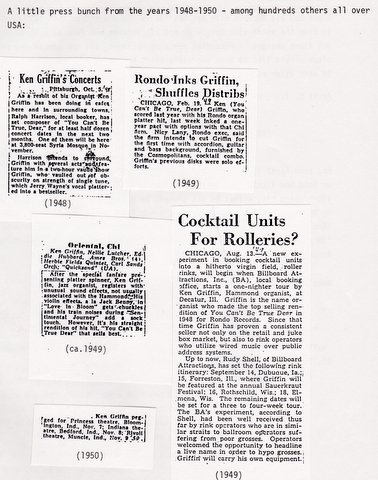 News clippings from 1950 refering to Ken's recording deals with Columbia.
==============================================================
New July 2014

Ken's Radio Transcription LPs Labels SP-1477 (SSL-12731)

Pre-Adverts sent to local newspapers etc.

Ken featuring on an LP of Latin American music.

Ken's Latin Americana LP under the Portugal label as Festival Ken Griffin. Two other LP'sare advertised under the same label,
67 Melody Lae (LPCH 31051) and Dancando No Gelo (Skate's Waltz) (LPCB 31634).
NEW JUNE 2015
http://theatreorgans.com/hammond/keng/kenhtml/Wilfred'sKenNewsClips/