The MCTOS Redford Theatre Calendar of Events
Showtimes
Check showtimes below for movie start times.

Each regular movie showing is preceded by a 30 minute pops concert on the Barton organ.
See movies and shows under the Redford's star-filled sky
Free, supervised parking for movies is available immediately north of the theatre building.
For further information, call our 24 hour information line at 313-537-2560.
Tickets for most events can be purchased online. Look for
to buy your tickets with a credit card. You can even skip the box office line
completely by printing your tickets at home, storing them on your mobile phone, or have them shipped to your home.
Tickets may also be purchased at the theatre box office starting one hour before each show.
The theatre opens one hour before show time unless otherwise stated.

The film titles are linked to the Internet Movie Database.
January 13 & 14
Blade Runner
Digital


January 27 & 28
The Maltese Falcon
Film

February 10
Arsenic and Old Lace
Film

February 11 - 2:00 p.m.
Charade
Digital Presentation


February 11 - 8:00 p.m.
Alfred Hitchcock's Notorious
Digital Presentation


February 24 & 25
Monty Python's The Meaning of Life
Film


March 11 - 8:00
Twister
Digital Presentation


March 24 & 25
Harry Potter and the Sorcerer's Stone
Film


March 30 & April 1
International Youth Silent Film Festival
with organist Nathan Avakian


April 7 & 8
Three Stooges Festival
Horses' Collars, Slippery Silks, Sitter Downers, Tassels In The Air, Three Little Sew and Sews, Hold That Lion
Digital



April 21 & 22
Mary Poppins
Digital



May 5 & 6
Alfred Hitchcock's The Trouble With Harry
Film

May 19 & 20
Revenge of the Nerds
Special Guest Curtis Armstrong
Digital

May 6 and 7
Field of Dreams




May 20
Dead Poet's Society


May 21
Good Morning Vietnam


June 3 - 8:00 p.m.
June 4 - 2:00 & 8:00 p.m.
Tickets - $5.00

The Essential Alfred Hitchcock


Starring James Stewart and Grace Kelly


It only takes one witness to spoil the perfect crime.





Paramount/1954/1:52/Color/Mono /Rated PG
December 16 - 8:00 p.m.
December 17- 2:00 & 8:00
December 18 2:00
Tickets - $6.00


Starring James Stewart, Donna Reed

, Lionel Barrymore


and
Karolyn "Zuzu" Grimes

Wonderful! Wonderful! Wonderful! How could it be anything else?


RKO-Liberty Films/1946/2:10/Black and White/Mono

Special Guest Appearances by Karolyn "Zuzu" Grimes at all shows
with a special VIP event on December 17 at 5:00
Watch for details
Ms. Grimes will have unique items available for sale and autographing.

Our Film Series Sponsor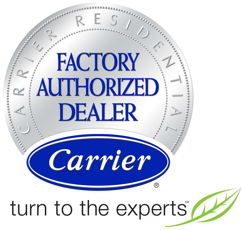 Our Film Series Sponsor
Motor City Theatre Organ Society reserves the right to change programming due to circumstances beyond its control.

Film specifications and running times are believed to be accurate, but may vary due to changing availability of prints.


02/

09

/16nmx
[Redford Theatre] [Calendar of Events] [Projection Booth] [History] [Restoration] [Organ] [MCTOS] [Artists] [Directions] [Ticket Info]

This page brought to you by:
VintageHammond.Com - We Buy-Sell-Trade Vintage Hammond Organs and Roll or Kari Organ/Vending Machine Moving Dollies Order Roll or Kari Dollies Here
This page brought to you by:
VintageHammond.Com - We Buy-Sell-Trade Vintage Hammond Organs and Roll or Kari Organ/Vending Machine Moving Dollies Order Roll or Kari Dollies Here
This page brought to you by:
VintageHammond.Com - We Buy-Sell-Trade Vintage Hammond Organs and Roll or Kari Organ/Vending Machine Moving Dollies Order Roll or Kari Dollies Here
This page brought to you by:
VintageHammond.Com - We Buy-Sell-Trade Vintage Hammond Organs and Roll or Kari Organ/Vending Machine Moving Dollies Order Roll or Kari Dollies Here
This page brought to you by:
VintageHammond.Com - We Buy-Sell-Trade Vintage Hammond Organs and Roll or Kari Organ/Vending Machine Moving Dollies Order Roll or Kari Dollies Here
This page brought to you by:
VintageHammond.Com - We Buy-Sell-Trade Vintage Hammond Organs and Roll or Kari Organ/Vending Machine Moving Dollies Order Roll or Kari Dollies Here
This page brought to you by:
VintageHammond.Com - We Buy-Sell-Trade Vintage Hammond Organs and Roll or Kari Organ/Vending Machine Moving Dollies Order Roll or Kari Dollies Here
This page brought to you by:
VintageHammond.Com - We Buy-Sell-Trade Vintage Hammond Organs and Roll or Kari Organ/Vending Machine Moving Dollies Order Roll or Kari Dollies Here
This page brought to you by:
VintageHammond.Com - We Buy-Sell-Trade Vintage Hammond Organs and Roll or Kari Organ/Vending Machine Moving Dollies Order Roll or Kari Dollies Here
This page brought to you by:
VintageHammond.Com - We Buy-Sell-Trade Vintage Hammond Organs and Roll or Kari Organ/Vending Machine Moving Dollies Order Roll or Kari Dollies Here