This Robert-Morton plays in the home of Bob Garner of Jackson, MS
Note the pipes are in chambers directly to the rear of the organ console. You can see the shutters.
---
Closer View of the Robert-Morton Console

The chamber computer wiring...

Console computer wiring...
Main chamber pipework
Percussions in the main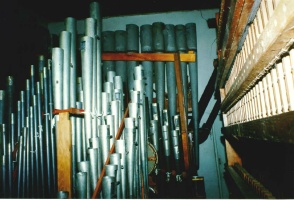 Another view of the main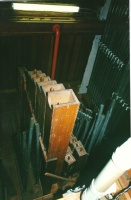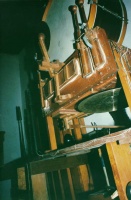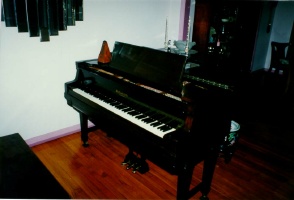 Bob's Ampico Reproducing Piano
Photos on this page courtesy of Richard B. Ahlvin of Vicksburg, MS.
Put your Theatre, Pipe or Electronic Organ on line! Please Email Jerrell Kautz, Webmaster.
---
Return to the Theatre Organ Home Page

You are visitor #
Since February 1, 1996
This page brought to you by:
VintageHammond.Com - We Buy-Sell-Trade Vintage Hammond Organs and Roll or Kari Organ/Vending Machine Moving Dollies Order Roll or Kari Dollies Here