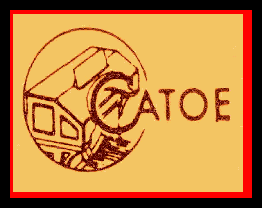 Thank you for visiting
THE CATOE PAGE

We are the Chicago Area Theatre Organ Enthusisasts, Inc.
Our goals to preserve theatre organs and to encourage performance on them
are culminated by our shows, which have been enjoyed by thousands of
persons.
We are the oldest and largest theatre organ club in Chicago, with the most
theatre organs to its credit, restored, and many still playing in their original
theatre locations.
The Chicago's Theatre famous landmark WurliTzer is just one of many
instruments that has benefited from CATOE contributions. At present
CATOE owns three theatre instruments, one playing and being enjoyed in the
Tivoli Theatre in Downers Grove, and the other two awaiting installation in
suitable venues.
Membership in CATOE brings you the opportunity and, if you desire, to PLAY
theatre pipe organs. It also entitles you to concert tickets at a discount; access
to hard to find records and books; and finally the VOX CATOE, the monthy club
publication and newsletter. You'll also have opportunities for weekend CATOE
trips to visit other theatre organ clubs, and best of all, be informed of future
theatre organ events of both CATOE and other organ groups.
CATOE OFFICERS FOR 1999-2000
John Peters president
Dennis Wolkowicz vice president
Joe Russo secretary
Jim Shaffer treasurer
Jon C. Habermaas vox catoe editor
Paul Van Der Molen membership director
Hal Pritchard director
Mike Ruzicka director

Information concerning CATOE and membership can be
obtained by writing
PAUL VAN DER MOLEN
ON 468 Willow Road
Wheaton, Illinois 60187- 2934


For more information email us at info@catoe.org