return to intro
| | |
| --- | --- |
| T.C. PFEILER , OUT OF SPACE ( download ) | T.C. PFEILER , OUT OF SPACE ( streaming ) |
| T.C. PFEILER,SOFTLY AS IN A MORNING SUNRISE | T.C. PFEILER,SOFTLY AS IN A MORNING SUNRISE |
| T.C. PFEILER , BROTHER CAN YOU SPARE A DIME | T.C. PFEILER, BROTHER CAN YOU SPARE A DIME |
| T.C. PFEILER , FLIGHT PITCH | T.C. PFEILER , FLIGHT PITCH |
| KLAUS MÖCKELMAN , THE WORM | KLAUS MÖCKELMANN, THE WORM |
| KLAUS MÖCKELMANN , GOSPEL OF THE BLUES | KLAUS MÖCKELMANN, GOSPEL OF THE BLUES |
| KLAUS MÖCKELMANN, SNOOPY | KLAUS MÖCKELMANN, SNOOPY |
| KLAUS MÖCKELMANN, FAT JUDY | KLAUS MÖCKELMANN, FAT JUDY |
| HERBERT NOORD, OLD FASHIONED | HERBERT NOORD, OLD FASHIONED |
| HERBERT NOORD, WOODY's TUNE | HERBERT NOORD, WOODY's TUNE |
In Österreich they are hard to be found, but here is Austria`s only international Hammond B3 Jazz-organist T.C.PFEILER !
"OUT OF SPACE" is the first track from the CD with the same name.
Then from the CD "LIVE GROOVES!", recorded at his 44th birthday on Jan 1, 2002 in Salzburg "SOFTLY AS IN A MORNING SUNRISE".
From the CD "T.C. PFEILER FOR H.G.B.S" comes this track "BROTHER CAN YOU SPARE A DIME" and finally from the first CD again the track "FLIGHT PITCH".
In thelate eighties, Wild Bill Davis and T.C. Pfeiler recorded alive-LP.
T.C.'s website can be found at: www.tc.pfeiler.umm.at

For the first time I can present a (male) German organist on this site.
It's KLAUS MÖCKELMANN from Bremen who plays The Hammond in different formations such as "VOODOO CHILD" and "FAT JUDY".
You can hear a very fat Boogaloo in "THE WORM", some gospel blues in "GOSPEL OF THE BLUES", a more subdued track is this version of "SNOOPY (with a soulfeel)" from the CD "INNER Voice" and finally "FAT JUDY" herself in all her fatness....
You can check their website at:
http://www.voodoo-child.de
HERBERT NOORD plays the Hammond (mostly with a big cigar in his mouth) in "ADVANCED WARNING". From the liner notes:
"Can you play music that's a little more accessible?" was the question the lady asked in the intermission during the concert that "Advanced Warning" gave for an audience in a jazz club.
Well, you can hear the result of that question on this CD.
"Advanced Warning", the name says it all, is a group that doesn't walk on beaten tracks. Every concert is a surprise with never a dull moment.
The clips are from "OLD FASHIONED" and " WOODY's TUNE" .

See & hear Herbert play on his website at: http://www.xs4all.nl/~sjw/index.html

Download Streaming Download Streaming
PLEASE SUPPORT THE MUSICIANS OR THEIR FAMILIES !

.
I cannot deny that LUCKY PETERSON is a very versatile showman. Besides playing Gospel (see Hammond Solos 2) he is also the star in his blues band, playing both guitar and organ and singing as well.
He was performing a lot on European Jazz Festivals, such as the Montreux and Marciac Jazz Festivals where these clips are coming from.
On the first clip he is playing the guitar first and while still playing it he sits down behind the B-3 and with the guitar still hanging around his neck he starts playing the mighty B-3!
You can hear the original of the second clip "WHY CAN'T WE LIVE TOGETHER" by Timmy Thomas on my Hammond Solos 2 site.
It's not so much about "My First Hammond" but more about MY First Car in DAN BONOW's historical track "FLEETWOOD -YOU ONLY" (1967), but in fact it's more about the
PEUGEOT 403 here....
Thanx to Scott Hawthorn for sending me this clip!
You can hear more DAN BONOW if you wish at Scott the Organfreak's site .
Yet another French Hammond player is BENOîT SOURISSE, who can be heard playing here with Didier Lockwood, violin and André Charlier on drums.
He seems to have a Classical background...
Two lively ladies, not playing the Hammond themselves but both having some laid-back Hammonds in the background:
LIZ McCOMB, piano & vocals with the hugest drummer I have ever seen (Ernest Byrd) and a cool Hammond player, HAROLD JOHNSON in "THE MAN UPSTAIRS".
and DEE DEE BRIDGEWATER, doing it especially for "The Marines" in Horace Silver's
"THE JODY GRIND"
.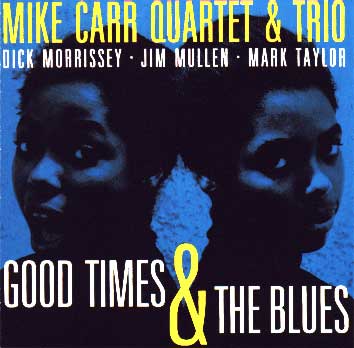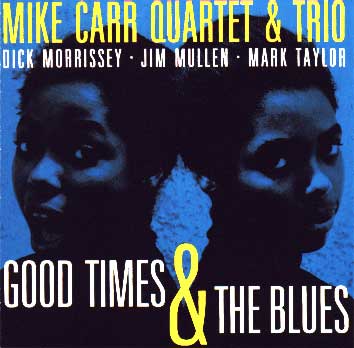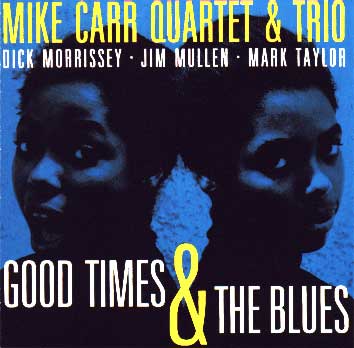 .

MIKE CARR from the UK plays Blues, Bop and mainstream jazz with his Quartet & Trio on this CD "GOOD TIMES & THE BLUES"
He says he is "a bit of a Hammond collector" and at present he has 2 B3s and 2 C3s and 7 Leslies, so I would say he is not exagerating here.....
He is also hiring them out, for more info, about his CD's as well, check here: www.mikecarr.co.uk
Together with his brother George as producer & engineer, Randy Gelespie on drums and Scott "E Dog" Petersen & Russ Miller on saxes BILL HEID creates a very warm and comforting Hammond sound.
From his CD "THIS IS MY RIFLE" you hear: Lawrence of Newark & She's From Wales.
From "WET STREETS": Tsun Hun & Little George Von.
More about Bill Heid on this site
.

Many people have justifiably asked me to include BRIAN AUGER on these pages so here are some of his solos:
One of the most prominent Hammond Rock Classics of the '60's is definitely the version of "Light My Fire" by Julie Driscoll with Brian Auger & The Trinity. While you can differ in opinion about Julie's voice Brian's Hammond playing is truly amazing.
Same applies to "Save Me".
From a later period with the OBLIVION EXPRESS are these tracks : "Compared To What" and
Brian's "Brain Damage", probably an unavoidable side-effect aftre so many years in the pop-scene.
I believe Brian is still alive & kickin', now touring with his offspring in a band.
Brian has a very well designed website here: www.brianauger.com .
Quote from his FAQ:
Q. How do you get that funky sound?
A. I don't use Leslies. I like the pure tone of the Hammond and I use the chorus-vibrato on or off, and I think it distinguishes me from all the other B3 players.
Comments? Questions? Suggestions? :
77x77&zxeelandnet.nl
Remove xx's and change & into @ before sending the email !









This site is strictly educational, it serves no commercial aim, it just gives you the chance to enter the:
Wonderful World Of Hammond Music
Last updated: february 2003