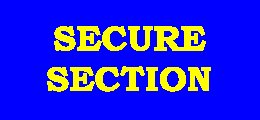 W. D. Reid (Editor)
Copyright © All rights reserved.
The Colour Reversal Club.
HOSTED
BY

WWW.
THEATERORGANS.COM
ABOUT THE

(A Member of the Photographic Alliance of Great Britain)
The Club was formed late in 1971 as the CR50 Club, to cater for those interested in home processing of the CR50 film and desiring contact with other users for the exchange of ideas and experiences. Since April 1976, following the withdrawal of CR50 film, the scope of the Club has been widened to include all makes of home processed colour reversal films. Operating independently of any manufacturers, it nevertheless maintains close contact, which is of the greatest use to members with problems of supply, technical changes, etc. Likewise it is able to present the user' s point of view without fear or favour.

The Club has a membership spread throughout the U.K and an Overseas Group. Each of these groups has a Co-ordinator, who will organise a slide folio, local newsletter and possible meetings if they are required. A quarterly National Newsletter is issued to all members, chemical formula sheets and raw chemicals are available to those wishing to mix their own brews plus, Konicachrome 100 as a film, all at less than shop prices.

The Annual A.G.M & Open Meeting takes place every May, in the South, for those who manage to attend and put on shows of their work with Slides and Prints. Each member is provided with the Club Handbook, which gives full details of the Club's organisers and many useful tips. There is also a Club Library where you can request items and books of technical interest.

Many of the problems previously facing those involved in home processing of colour slide films have over the years been overcome by the constant interchange of experiences which the Club has been able to promote. With the introduction of so many new and unknown films this facility has been of great value to all members.

If you are interested in economic, quality, colour slide making, then this Club is for you. For less than the cost of a roll of process paid film you can have access to the Club facilities.

1995: While the main object of the Club is to further the experience in Colour Reversal processing it was decided that the Club would be open to the discussion and assistance in Black & White and Colour Negative printing.

The Annual Subscription is only £8.00 (£9.00, family) Overseas £9.50. The Club year runs from 1st April to 31st March. We would be very happy to welcome you into membership upon receipt of your subscription with the completed form enclosed. Please make out your cheque to the C.R.C.
"SAVE THE COST OF YOUR SUBSCRIPTION IN ONE PURCHASE"
If you wish to contact,
webmaster at: reidcrcwdr@aol.com