This is what started it all, for me.


My first LP.
I played this album so many times every day; the tune Granada, drove my family crazy.
However, it started a hobby/interest/mania, call it what you may,
the love of theatre pipe organ music has consumed most of my life.
---
Friends VTPOs
Some photos of friends' VTPOs completed and under construction.
Conn 653: 3/35
Wiring uMIDI boards.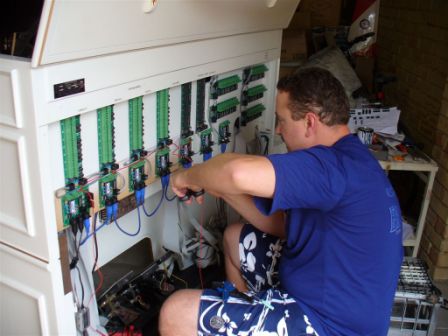 ---
Work in Progress a Conn 650: 3/28
---
Another Rodgers 340 now a 3/35 VTPO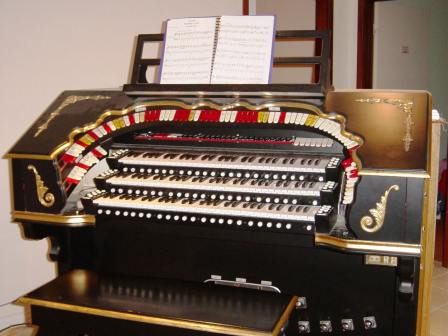 ---
My certificate.
I went over to Perth in 2009 and 2010; in the first instance the Karrinyup WurliTzer console needed a complete rewire and replacement
of old connectors with new shorting blocks, too many dry solder joints and old brittle wiring that had to be replaced.
Got see Brett Valliant in concert; actually we only got the console ready the night before.
More uMIDI modules we added later to overcome an overload problem in the stop tab department. This work took a month to complete; I stayed on for another week to work on John's Rodgers 340/35 rank VTPO.
In 2010, the problem was in the config file; some changes were made by the crew and duplication of code was causing havoc when a piston was pressed. Fixed that problem in a few days.
Anyway it was great to be there for Simon Gledhill's concert.
John Fuhrmann and his wife Anne provided me with excellent food and accommodation.
© Owen Jones
---
This site was last updated
07/08/13
Start of page